FONT SIZE:

A

A

A

A

A
Search for it!

Wotton (only) Business Directory

Is your business, club, organisation, or school in the Wotton Index?

Use the "Search for it!" box to find out ...
There are 2 Records: Displaying Records 1 to 2. Search Help
Armstrong Carpentry & Joinery
Home & Garden / Carpenters & Joiners | Edit
3 Symn Lane, Wotton-Under-Edge, GL12 7BG.
Contact: Tim Armstrong, Phone: 01453 842793, Mobile: 07854887865, Email, Map.

Traditional & bespoke carpentry & joinery

Interior & Exterior Furniture
John Lewis
Home & Garden / Carpenters & Joiners | Edit
11 Hentley Tor, Wotton-under-Edge, Gloucestershire, GL12 7LE.
Contact: John Lewis, Phone: 01453 843704, Mobile: 07771 707435, Map.

Carpenter & Joiner. Specialist for 'one off' joinery, windows, staircases, doors etc. made to measure & match existing.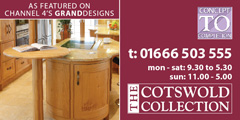 Filter by Area:
Home & Garden:
| | |
| --- | --- |
| Search for a Business or Organisation | |
Advertise on this site
Click here for information on how you can advertise your business or organisation.
Search Tips and Further Information
You can enter words in UPPER or lower case, or a MixTURe of the two.
Try searching for just one word (e.g. web) to get more results.
If you cannot find what you are looking for send us an email. If you know the name of any missing businesses or organisations please have a go at entering it yourself, and we'll find the rest of the details for you!