Community Articles
---
Excellent Inspection for the Kindergarten at the British School
The British School nursery has been praised for the very high standard of its care and educational provision by Ofsted following its latest inspection.
---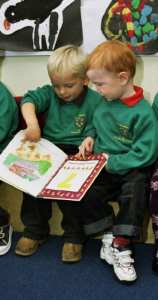 The Kindergarten at the British School in Wotton-under-Edge, which has been open for 10 years, was described as "a welcoming and safe environment which is well organised for indoor and outdoor play".
Staff were praised for "relating very well to children, encouraging choice and independence and engaging them in activities well so that children are happy, confident and enjoying learning through play".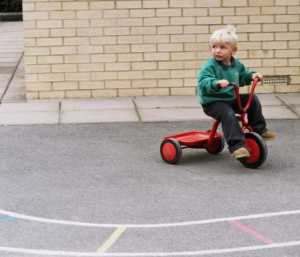 The Deputy Head teacher of the British School, Mrs Sue Keen, who is also the Chairperson of the Kindergarten committee said "We are obviously delighted with the report which awarded us a Very Good judgement in each of the areas of learning."
The inspector also commented on the fact that the close co-operation between the Kindergarten staff and the reception teacher really helped to ensure a smooth transition for children starting primary education.
"It's very encouraging for us that the report identified happy children and high curriculum standards" said the Kindergarten leader, Mrs Rosemary Gotts. "The parents too said that they were very pleased with what we do here. All in all we feel very confirmed that the Kindergarten is doing an excellent job."
13.10.03
Issued on behalf of the British School. For further information please contact Mrs Sue Keen at the school on 843371. Pictures:
Two 3-year-old boys sharing a story at the Kindergarten.
On the right track (outside play)
---
Did you know that you can contribute stories, articles, photographs, pictures, drawings, and poetry to this website?
Send us an email for more information. We'd love to hear from you!
Search for it!