Community Articles
---
Bond arrives in Wotton
Skyfall, the latest in the James Bond franchise, had it's first night at Wotton under Edge's Electric Picture House on Friday 30th November
---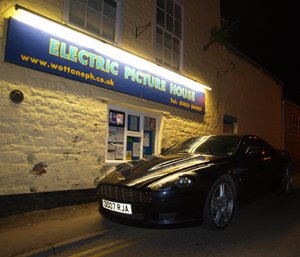 Skyfall, the latest in the James Bond franchise, had it's first night at Wotton under Edge's Electric Picture House on Friday 30th November. A sell out audience was surprised by the appearance of a gleaming black Aston Martin with the number plate O007 parked outside the cinema.
Rumour had it that a man in a black tie and a dinner jacket had emerged from the car looking for a Q but the staff at the cinema said this may have been a misunderstanding.
Jeff Walshe of the Electric Picture House said, "We are very excited to have Skyfall at the cinema. We have broken with our usual conventions and are showing the film every day for a week, giving everyone locally the chance to catch Bond. Having a Bond car here on opening night has been a bit of fun and has added a little bit of excitement to the occasion."
Skyfall continues at the cinema until Thursday 13th December.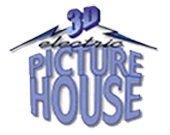 ---
Did you know that you can contribute stories, articles, photographs, pictures, drawings, and poetry to this website?
Send us an email for more information. We'd love to hear from you!
Search for it!