Community Articles
---
Wotton cinema challenges photographers - 2014 Calendar Competition
The cinema in Wotton has launched the next photographic competition for its 2014 calendar by challenging photographers to improve on the overall winner from last time.
---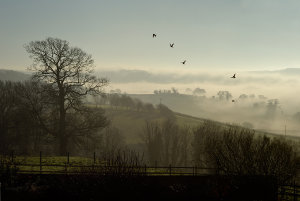 The best overall picture in the 2013 calendar was this wonderful Christmas Day shot taken in Merlin Haven by Mike Brewer
The Electric Picture House in Wotton-under-Edge has announced its third photographic competition in a bid to obtain another twelve stunning pictures for its next calendar by issuing a challenge to anyone who thinks they can improve on this year's winning picture.
Once again the task of supplying suitable and photogenic shots of Wotton and the surrounding area has been opened up to local enthusiasts in the form of a photographic competition.
The organiser of the competition is Trevor Mason who is Chairman of the Electric Cinema Company – the charitable wing of the Electric Picture House and which is affiliated to the Wotton Recreational Trust.
He said: "The competitions for the cinema's calendar have provided such a wide variety of wonderful pictures that we have decided to do it once again.
He added: "This year, in recognition of the cinema's close links with under-the-edge arts, some special photography workshops run by local professional wildlife photographer Iain Green are planned next month for anyone who would like to improve on their skills before entering a picture.
"What we want now is for anyone who fancies their chances to have a go and see if they can improve on this year's overall winning picture."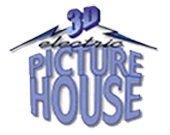 The plan is to exhibit the best 100 pictures in July from which twelve will be selected for use in the calendar. The best overall picture will win two free memberships to the cinema's new TAKE2 scheme plus a £50 voucher from Tortworth Court.
Further details of the rules, how to submit pictures and when and where the judging will take place can be found on the cinema's website, www.wottoneph.co.uk. More information on the photography workshops is available from under the edge arts and from its website, www.utea.org.uk.
---
Did you know that you can contribute stories, articles, photographs, pictures, drawings, and poetry to this website?
Send us an email for more information. We'd love to hear from you!
Search for it!