FONT SIZE:

A

A

A

A

A
Search for it!

| | | |
| --- | --- | --- |
| | Wotton Business Directory | Do you have any photos of Wotton (or the surrounding area) for the Gallery? |
There are 4 Records: Displaying Records 1 to 4. Search Help
Culverhay Surgery
Health & Wellbeing / Doctors & Chemists | Edit
Culverhay, Wotton-Under-Edge, Gloucestershire, GL12 7LS.
Phone: 01453 843893, Fax: 01453 521557, Website, Map.

Doctors Roberts, Green, Pritchard, Probert & Fowler.
Emergencies: 01453 843252; Dispensary: 01453 844748.
The practice functions as a team consisting of doctors, practice nurses, practice administrator, receptionists, secretaries, dispensers, community-based nurses, health visitors and midwives.
Wotton Osteopathic Practice
Health & Wellbeing / Doctors & Chemists | Edit
1 Queens Way, Wotton-under-Edge, Gloucestershire, GL12 7HA.
Contact: Mr Davies, Mr Devery and Miss Owen, Phone: 01453 843535, Map.

Members of The General Osteopathic Council and The British Acupuncture Council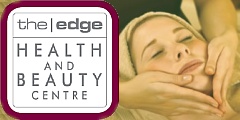 Filter by Area:
Health & Wellbeing:
| | |
| --- | --- |
| Search for a Business or Organisation | |
Advertise on this site
Click here for information on how you can advertise your business or organisation.
Search Tips and Further Information
You can enter words in UPPER or lower case, or a MixTURe of the two.
Try searching for just one word (e.g. web) to get more results.
If you cannot find what you are looking for send us an email. If you know the name of any missing businesses or organisations please have a go at entering it yourself, and we'll find the rest of the details for you!