Community Articles
---
Poll on the Proposed New Sporting Facilities
Here are the results of the poll.
---
This poll was taken between November 17th 2001 and January 31st 2002.
There are two relevant discussions:
---
How do you feel about the new Sporting Facilities planned for Wotton?
Excellent, build it now!

71%

Facilities are needed, but not on the proposed site.

7%

Don't need it, and don't want it!

22%

votes: 76
---
Here is a map of the proposed facilities. More details can be found here.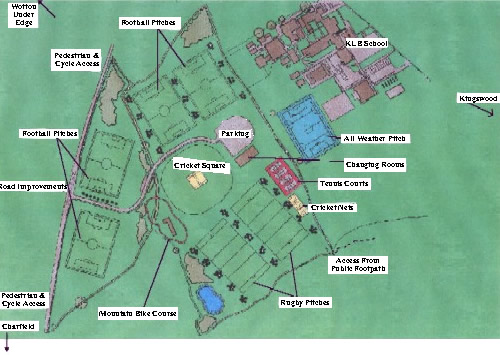 ---
Did you know that you can contribute stories, articles, photographs, pictures, drawings, and poetry to this website?
Send us an email for more information. We'd love to hear from you!
Search for it!