Community Articles
---
Book Fair at Rose Hill School
As part of their recent Book Fair, Rose Hill School's Early Years had the opportunity to dress up as a favourite book character.
---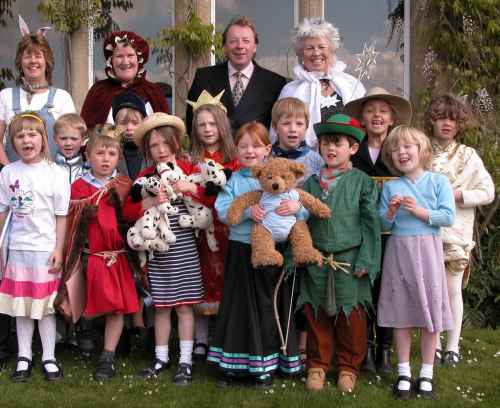 Morag Langley, Head of Early Years, said "Asking the younger pupils to dress up as either nursery rhyme or traditional story book characters is an imaginative way to bring literature to life. At Rose Hill, English Literature is a central part of the School's curriculum and children are continually encouraged to read, and enjoy reading, whatever age they are.
"The Book Fair is a Rose Hill tradition and is held to raise money to buy new books for our library - and this year we are delighted to have raised over £250."
Rose Hill School in Alderley, is a small, friendly day and boarding school catering for children aged 2½-13 years.
Rose Hill School, Alderley, Wotton-under-Edge, Gloucestershire, GL12 7QT
Telephone: 01453 843196
www.rosehillschool.com
---
Did you know that you can contribute stories, articles, photographs, pictures, drawings, and poetry to this website?
Send us an email for more information. We'd love to hear from you!
Search for it!