Community Articles
---
Students Excel in Drama Exams
28 students from Rose Hill School in Alderley recently took their LAMDA (The London Academy of Music & Dramatic Art) examinations – with outstanding success!
---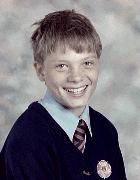 All Grades of the Foundation and Intermediate examinations were taken by students and ranged from the "speaking of verse and prose" to acting in solo and combined performances. All of the 28 students passed with either merit or distinction. An incredible achievement requiring a minimum of 70% pass rate.
LAMDA is the largest Speech and Drama Board in the United Kingdom with an international reputation for excellence. Its performance based examinations allow candidates to learn interpretative and technical skills together with knowledge of literature and the performance process.
Drama forms an important part of Rose Hill's curriculum in addition to the LAMDA examinations offered; and both played a pivotal role in Head Boy, Ben Sellick, winning his all round scholarship to Clifton College. Ben, who has also taken his LAMDA examinations at Intermediate level and passed with distinction, won his scholarship based on his drama skills in addition to sport and IT.
---
Did you know that you can contribute stories, articles, photographs, pictures, drawings, and poetry to this website?
Send us an email for more information. We'd love to hear from you!
Search for it!