Community Articles
---
Wotton Community Leisure Complex - www.wcsf.org.uk
Wotton Community Leisure Complex (WCLC) will be a fantastic new community facility, providing much needed sport and leisure facilities.
---

It will be the home to many sports and leisure clubs in Wotton, providing the facilities to allow them to develop and grow and play an even bigger role in keeping our community strong and vibrant.
Our Achievements
Wotton Community Sports Foundation, the group behind the project, have already made good progress. Our foundations are firm and we are ready to move forward.
We have secured the land, thanks to Renishaw Plc granting a 999-year lease at a peppercorn rent on 40 acres next to Katherine Lady Berkeley's School.
The Foundation has already successfully attracted almost £350,000 in funding from the Town Council, District Council, Rugby and though its own fundraising to get the scheme off the ground.
Outline planning permission for the whole scheme has been granted, - a major milestone.
Phase 1, a rugby pitch, has been completed which will be the new home ground for Wotton Rugby Club.
We're well on the way already, but the hardest part is about to start!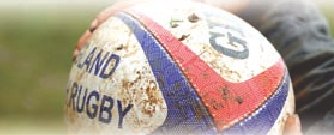 What's Next?
We are about to embark on Phase 2 of the scheme - which will really make a difference to Wotton and the surrounding area.
Phase 2 will bring the community and changing rooms as well as a floodlit football pitch, floodlit training ground, 2 Mini soccer pitches, BMX track, skate park, access road and car-park.
Phase 3 will introduce more pitches, tennis courts, an al-weather pitch and other facilities.
Making It Happen!
As well as the energy, enthusiasm and expertise of local people and the Foundation, we need funds!
We are confident that we can secure grants from a number of organisations, including Sport England, The Football Foundation, but will still need to raise half the funds required ourselves.
For Phase 2 we need to raise £1.5 million and we need help from everyone. Companies, organisations and individuals who are keen to keep Wotton a thriving town with a strong community spirit are going to make all the difference.
If you are a private benefactor or represent a company or organisation and you are interested in supporting the scheme please phone us.
The Benefits
WCLC is a project that everyone in the Wotton community will benefit from - not just sporty people!
Previous research has already highlighted the fact that Wotton suffers from a lack of community leisure and sports facilities. Without them, sport and leisure clubs that bring people together and provide local leisure opportunities will struggle to survive in the town. Fortunately, we are well on the way to stopping this from happening!
These clubs play an important role in our community, keeping it alive and strong. They help to keep older people active in the community and provide young people with leisure opportunities and things to do outside of school.
Wotton Community Sports Foundation
Wotton Community Sports Foundation was set-up in 1998 to establish outdoor sports facilities. The Foundation is made up of representatives from local sports and leisure clubs, including football, rugby, cricket, tennis, hockey and BMX and skateboarding as well as other members with specific skills and expertise. The Foundation is also supported by Wotton Town Council, Stroud District Council, Katharine Lady Berkeley's School and the Gloucestershire Playing Fields Association.
Contact Us
For more information contact Dave Champion, Chair of Wotton Community Sports Foundation.
Phone - 01453 845357
Email - dave@dchampion.co.uk
Website: www.wcsf.org.uk
---
Did you know that you can contribute stories, articles, photographs, pictures, drawings, and poetry to this website?
Send us an email for more information. We'd love to hear from you!
Search for it!