Community Articles
---
UP TYLEY - Wotton's Hidden Valley
An art exhibition with a difference featuring the work of local painter Lynne Clarke.
---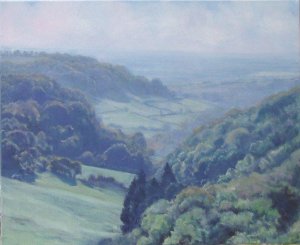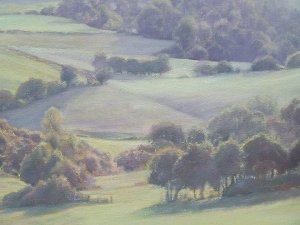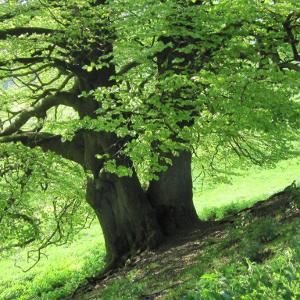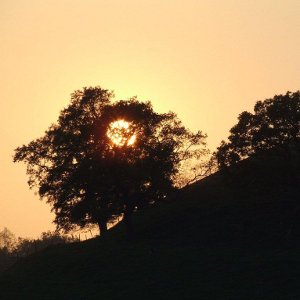 UP TYLEY is an art exhibition with a difference featuring the work of local painter Lynne Clarke.
Opening at UTEA on the Chipping on Saturday 2 and Sunday 3 July the focus is on the beautiful and largely unvisited valley Tyley Bottom that runs from Wotton for a mile or two north to the Ozleworth crossroads.
Lynne has been exploring the valley for two years in preparation for this, the first in a series of shows planned for the next decade themed on the Bottoms of the South Cotswolds.
Lynne has been inspired by Tyley for many years and says that her first sight of Wotton in the early 1970s was from the steep descent down Rushmire Hill, a view which continues to enthral her every time.
She adds "That view was the reason we decided to settle in Wotton in 1978 - its nestled protected position between hill and vale was impossible to resist. I have painted views in the area from time to time but decided two or three years ago that it was time to give it my full attention. The exhibition is a start of a journey – there is much more yet to record about Tyley which is revealing itself in a slow and subtle way as a very rich subject indeed."
UP TYLEY will mainly feature oil landscapes with some well-known and some unfamiliar views. Also on show will be photographs by Martin Clarke that complement Lynnes paintings.
Martin has also been shooting around 180 video clips around Tyley that are being assembled into a 90 minute dvd for projecting at the exhibition. Mostly shot in April 2011 they show a wide range of atmospheric scenes taken from a static tripod. Martin says that he has thoroughly enjoyed the experience and has plans to do much more recording through the seasons.
He adds " It has taught me to be quiet and patient, and to look upwards – attributes I have lacked in the past. I hope visitors to UP TYLEY enjoy the videos and photographs, as a side attraction to Lynnes paintings. I would like to thank the farmers and the shoots in Tyley Bottom for their underappreciated conservation and land management work."
Maps of the Tyley area will also be on show.
Tyley Bottom is one of eight Bottoms in the area – Waterley, Ozleworth, Hay, Muscovy, Spuncombe, Nanny Farmer's and Hennel being the others. Lynne will not put any timescale on future exhibitions but plans to feature all of them over the next decade.
---
Did you know that you can contribute stories, articles, photographs, pictures, drawings, and poetry to this website?
Send us an email for more information. We'd love to hear from you!
Search for it!