Community Articles
---
Guiding in Wotton
Girlguiding is the leading charity for girls and young women in the UK.
---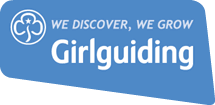 Girlguiding is the leading charity for girls and young women in the UK. Thanks to the dedication and support of 100,000 amazing volunteers, we are active in every part of the UK, giving girls and young women a space where they can be themselves, have fun, build brilliant friendships, gain valuable life skills and make a positive difference to their lives and their communities. We build girls' confidence and raise their aspirations. We give them the chance to discover their full potential and encourage them to be a powerful force for good.

Girl Guiding has been part of the community for many years in Wotton under Edge giving young girls the opportunity to learn, explore and enjoy activiites in and around Wotton. Many of you will know someone who has been part of girl guiding as a leader, unit helper, Rainbow, Brownie, Guide or Ranger and they will all say what an brilliant experience they had.

We currently have Rainbows, Brownie and Guide units in Wotton which many girls from the local area attend and join in activities, events and have a good time. Our Rainbow unit leaders are due to step down from their role this summer and unless a new leader is found the unit will have to close. In addition to this we have a waiting list for Guides which is immense and we are seeking a new leader to run a new unit alongside our current successful unit.

We wouldl love to hear from anyone who may be interested in joining our team to help the girls of the future. Units meet once a week term time only. Roles within the unit can be leader, assistant leader, treasurer, unit helper or occassional helper. Even if you can only spare a limited amount of time during term please get in contact with us.

If anyone would like to join us please e-mail commissioners.wotton@gmail.com. To find out more about Girl Guiding please visit this website: www.girlguiding.org.uk
---
Did you know that you can contribute stories, articles, photographs, pictures, drawings, and poetry to this website?
Send us an email for more information. We'd love to hear from you!
Search for it!